Ted Starishevsky
Global Head of Sanctions, FIU Strategic Investigations, and SAR Quality American Express
Mr. Starishevsky spent seven years at the Bronx District Attorney's Office prosecuting homicides and other violent felonies, and six years in private practice, with an emphasis in white collar criminal defense…

Alan S. Abel, CPA/CFF/CFE
Global Anti-Money Laundering (AML) Practice Leader, Crowe Horwath's and Horwath International's
He has worked with 100+ banks to help them develop and strengthen their risk management connected with money laundering, fraud, corruption, related financial crime, and sanctions.

Darren Hodder
Director of Fraud Consulting Ltd.
Darren is the director of Fraud Consulting Ltd, which was incorporated in July 2009 to provide vendor neutral fraud consultancy services to clients covering financial services, banking, telecommunications, insurance industries and public sector bodies, both in the UK and internationally.

Edwin F. Beemer III, APR, CAMS
Principal, CorpComm Solutions
Edwin (Ed) F. Beemer III, APR, CAMS is the Principal of CorpComm Solutions/ComplianceComm, Arlington, VA. He has over 35 years of experience in regulatory compliance communications and lots more.

Timothy R. White, CAMS
BSA- Sanction Automation Specialist, Bankers Toolbox, Inc.
Tim has licensed AML and Sanctions Interdiction Software to over 1400 financial institutions since 1994. Tim is an expert on OFAC/Sanctions Issues and has addressed OFAC and BSA issues at conferences throughout the United States.

Lester Joseph
Manager of the Global Financial Crimes Intelligence Group – Wells Fargo
Lester Joseph is the Manager of the Global Financial Crimes Intelligence Group at Wells Fargo & Company. The primary mission of this Group is to provide intelligence on money laundering activity and financial crime trends to all parts of the company.

John Tobon
Assistant Special Agent in Charge for ICE Homeland Security Investigations in Miami, FL.
Mr. Tobon is an Assistant Special Agent in Charge for ICE Homeland Security Investigations in Miami, FL. As head of the Financial Investigations Division, he leads a multi-disciplinary, multi-agency team of approximately 100 investigators focused on investigating money laundering offenses and financial crime in South Florida.

R. Joe Soniat, CFE, CAMS
BSA Officer, BSA AML programs, Union First Market Bank
Currently, Joe is the BSA Officer of the BSA AML programs for Union First Market Bank in Richmond, Virginia. Mr. Soniat has worked in as a Finance intelligence Officer for the United States Government; and also as a fraud examiner for Circuit City Stores.

Steve Fishbach
General Counsel TPI Composites, Inc.
Steve Fishbach has served as General Counsel since January 2015 at TPI. Prior to joining TPI, Mr. Fishbach served as SVP, Deputy General Counsel of Global Cash Access Holdings, Inc. (NYSE: GCA) since 2009 dealing with regulatory issues relating to state money transmitter laws, UIGEA, the Wire Act, prepaid access and other AML matters.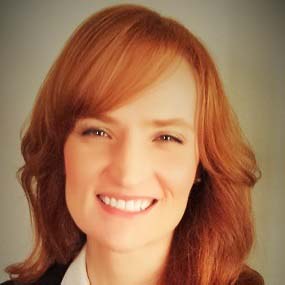 Dr. Michelle Frasher, Ph.D.
Director Global Content, LexisNexis® Risk Solutions
Dr. Michelle Frasher, Ph.D. iscurrently the Director of Global Content at LexisNexis Risk Solutions. Prior to joining LNRS, she spent 15 years in academia and is an expert in transatlantic monetary relations and the politics of US-EU financial data transfers.

Joshua Fruth
AML Director of HTF Solutions
Mr. Fruth is a law enforcement and intelligence subject matter expert with a background conducting a wide range of national security, criminal, and corporate investigations.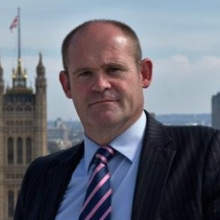 Andy McDonald
Detective Superintendent, SO15- Counter Terrorism Command London Metropolitan Police
Detective Superintendent Andy McDonald joined the Metropolitan Police Service in 1986, direct from University. He has extensive overt and covert investigative experience in all ranks as a detective and Financial Investigator, where he has led a number of high profile fraud, money laundering and organized crime investigations.

Dennis M. Lormel
President, DML Associates, LLC
Mr. Lormel is a recognized subject matter expert in the anti-money laundering, terrorist financing, and fraud communities.  He is an accomplished speaker and is routinely engaged to provide training at industry conferences.

Michael S. Schidlow, CAMS, CFE
SVP; Head of FCC and Emerging Risk Audit Development Global Internal Audit HSBC Bank USA N.A.
Michael Schidlow is an accomplished investigator, professor of ethics and criminal justice, licensed attorney, Certified Fraud Examiner (CFE) and Certified Anti-Money Laundering Specialist (CAMS).

Kathy Bazoian Phelps
Partner, Diamond McCarthy LLP
Kathy Bazoian Phelps is a partner at the law firm of Diamond McCarthy LLP in Los Angeles California, with a focus on bankruptcy issues, fraud litigation, and Ponzi scheme cases.
Wim Tip
Principal Data Scientist Fraud Department ING Netherlands
Mr. Tip is currently the principal data scientist at the fraud department of ING Netherlands. In that function he helps prevent fraud by making predictive models for detection and delivering insights to make the products of ING more secure.

Martin G. Prego, CAMS
SVP - Group Chief Compliance Officer at Brickell Bank - Brickell Global Markets, Inc. - Brickell Global Advisory, Inc.
Mr. Prego is SVP Group Chief Compliance Officer at Brickell Bank, and Brickell Global Markets, Inc. Previously, he was with Gibraltar Private Bank and Trust, and SVP and Head of Compliance for Espirito Santo Bank in Miami, FL, and AML Principal for Espirito Santo Financial Services, the bank's wholly owned broker/dealer subsidiary.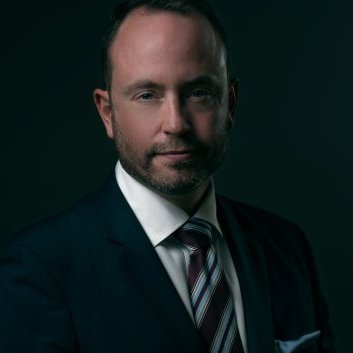 Chris Pierre
Managing Director of The KeyNorth Group
Since 2008 KeyNorth Group has been providing investigation and intelligence solutions to the Federal Government of Canada, corporations and individuals through our forensic investigation, training and consulting services.

Timea Nagy
Human trafficking survivor, author, speaker and social advocate
Timea Nagy, immigrated to Canada in 1998. Her nightmare unfolded in Toronto in that same year after arriving from Budapest, Hungary in the hopes of finding meaningful employment. The daughter of a Hungarian police woman, Timea was held hostage (FOR THREE TERRIFYING MONTHS) at the hands of traffickers, forced to work in the sex industry.

Don Blaine
Chief Compliance Officer, Senior Compliance Regulatory Examiner, BSA Officer and BSA Auditor
Don L. Blainehas over 30 years of experience in BSA and regulatory compliance in the banking industry with banks ranging in size from community banks to money center banks.  He is considered a subject matter expert in many of the consumer affairs laws and regulations and primarily specializes in training activities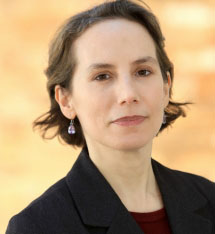 Moyara Ruehsen
Certified anti-money laundering specialist, Award-winning instructor
Professor Ruehsen is an award-winning instructor, who has given guest lectures throughout the U.S. and overseas. She received three graduate degrees from Johns Hopkins University (MHS, MA, PhD) and then spent a post-doctoral year in 1993 at the University of California, Berkeley.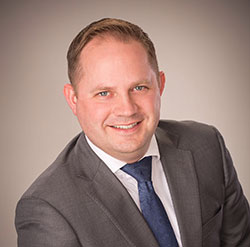 Erik Vingelen
Senior Vice President and BSA/AML/OFAC Officer, Banner Bank
Erik is responsible for oversight and implementation of Banner's BSA, AML and OFAC Sanctions programs. Prior to joining Banner in 2017, Erik held various roles in BSA management and Anti-Money Laundering investigations.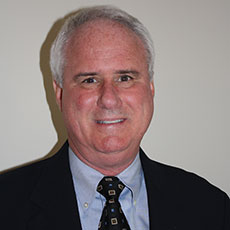 Thomas E Nollner
Mr. Nollner has more than 40 years of experience in AML/CFT financial institution supervision and consulting. Mr. Nollner spent 30 years as a National Bank Examiner for the Comptroller of the Currency where he was a safety and soundness examiner and a compliance examiner.