Countering WMD Proliferation Finance: The Essentials for Compliance Officers
Date: Thursday, August 31, 2017
Time: 12:00 PM – 1:15 PM EST | 5:00 PM – 6:15 PM GMT
Do you think your sanctions screening software has you covered? Think again.
Proliferators such as North Korea continue to operate with impunity, often just one step removed from a sanctioned entity. Investigations into recent North Korean proliferation finance show that these illicit networks continue to access the services of financial institutions of all varieties, from small to large, and from those with strong European and North American business to those without.
Automated sanctions screening might keep the regulators at bay, but missing proliferation-linked transactions could inflict reputational damage for any bank caught up in the investigation.
Has your organization thought about the risks associated with proliferation finance and where you might be exposed? Do your compliance and client-facing teams know how to spot the red flags? Does your financial intelligence unit know what to look for?
Join us for this presentation by two noted experts in the field of proliferation finance.
Sign up today! Tell your friends, clients, customers and colleagues about it.
NoMoneylaundering webinars conduct audience polls that will give you vital benchmarking data so you can measure your anti-money laundering compliance against others.
Registered attendees will receive a Certificate of Attendance to demonstrate required AML training to auditors, and regulators.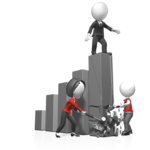 Moyara Ruehsen
Certified anti-money laundering specialist
Award-winning instructor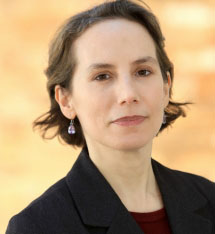 Professor Ruehsen is an award-winning instructor, who has given guest lectures throughout the U.S. and overseas. She received three graduate degrees from Johns Hopkins University (MHS, MA, PhD) and then spent a post-doctoral year in 1993 at the University of California, Berkeley. An economist by training and a certified anti-money laundering specialist (CAMS), and certified financial crime specialist (CFCS), for the past seventeen years she has been teaching courses on international economics, financial crime, counter-terrorism financing and asset recovery.
Dr. Ruehsen's regional expertise is the Middle East, where she spent a year as a Fulbright Scholar in Bahrain. She has also studied at Yarmouk University in Jordan.
Her current research focuses on trade-based money laundering, proliferation financing, and sanctions. Professor Ruehsen has published in a variety of academic journals and professional periodicals. She was a long time contributor to Money Laundering Alert, and also served as a consultant to governments and the private sector.
Andrea Berger
Senior Research Associate and Senior Program Manager CNS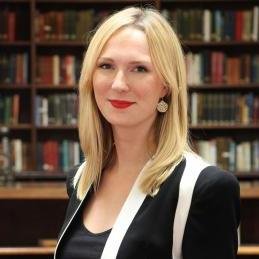 Andrea Berger is a Senior Research Associate and a Senior Program Manager with the James Martin Center for Non Proliferation Studies (CNS). Her research interests include North Korea's WMD programs, sanctions and export controls, countering proliferation finance, and nonproliferation and disarmament diplomacy. Andrea conducts detailed investigations into illicit networks using open-source intelligence techniques, in support of counter proliferation efforts.
Prior to joining CNS, Andrea was the Deputy Director of the Proliferation and Nuclear Policy Programme at the Royal United Services Institute. Between 2012 and 2015, Andrea took part in security talks with the North Korean People's Army and Worker's Party, both in Pyongyang and London. She has worked extensively with the Financial Action Task Force and its regional bodies, as well as with financial institutions, to develop their approaches to countering proliferation finance.
Andrea has been a delegate to the Proliferation Security Initiative's Operational Experts Group, as well as a UK representative at the 2014 and 2016 P5 Conferences. Before joining the nonproliferation community, Andrea worked in several Canadian government departments, lastly as a Trade Policy Analyst in Global Affairs Canada.