AML Model Risk Management and Validation
Date: Thursday, October 05, 2017
Time: 12:00 PM-1:00 PM EST | 5:00 PM – 6:00 PM GMT
Today's regulatory environment is the driving force behind many financial institutions implementing risk management and validation around models. Internal auditors and examiners expect compliance decisions that are supported with well-documented rationale and evidence.
Are you using quantitative methods and models for bank compliance activities, including anti-money laundering?
A model and elements of a sound model risk program will apply across most areas of an anti-money laundering program, including risk assessments, customer due diligence, transaction monitoring, alert risk scoring, watch list screening.
Join this live online course, and learn how managing decisions according to sound risk management practices, and validating those decisions over time, builds confidence in regulatory compliance examinations and audits.
Upon completion of the program participants will understand:
Essential elements of the Office of the Comptroller of the Currency (OCC) and the Board of Governors of the Federal Reserve "Supervisory Guidance on Model Risk Management" bulletin
Data validation vs model validation vs system validation and how they interact;
Independence considerations for in house model validations;
Background and experience of internal or external personnel conducting validations;
Core, host and other systems that feed info the data stream;
Model data input, processing and reporting methodology and expectations; and
Differences in Rules Based vs Behavior Based systems.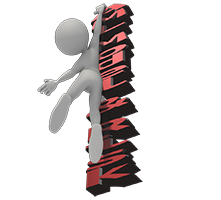 Sign up today! Tell your friends, clients, customers and colleagues about it.
NoMoneylaundering webinars conduct audience polls that will give you vital benchmarking data so you can measure your anti-money laundering compliance against others.
Registered attendees will receive a Certificate of Attendance to demonstrate required AML training to auditors, and regulators.
Don Blaine
Senior Training Consultant
Compliance Resource, LLC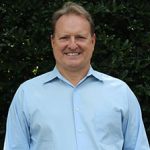 Don L. Blaine has over 30 years of experience in BSA and regulatory compliance in the banking industry with banks ranging in size from community banks to money center banks. He is considered a subject matter expert in many of the consumer affairs laws and regulations and primarily specializes in training activities that will encompass the BSA/AML laws and regulations as well as many of the laws and regulations related to deposit compliance. He regularly speaks during webinars on the topic of validating automated transactions monitoring systems and also conducts model validations for banks. His prior roles have included: Chief Compliance Officer, Senior Compliance Regulatory Examiner, BSA Officer and BSA Auditor. He has taught at the ABA's National Compliance School and has also served as an instructor on BSA and compliance topics at various programs offered by state banking associations.
Saskia Rietbroek
Certified Anti-Money Laundering Specialist
Industry leader on anti-money laundering (AML)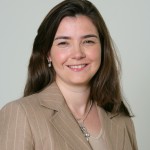 Saskia is a Certified Anti-Money Laundering Specialist (CAMS) and an industry leader on anti-money laundering (AML) and related financial crime topics. Saskia has over 15 years of AML experience, in the USA, Latin America and Europe.
Stemming from her global footprint, she applies valuable expertise and insight into international training, and financial crime compliance projects. Saskia was the founding Executive Director of the Association of Certified Anti-Money Laundering Specialists (ACAMS). She conducts training, independent reviews of AML/OFAC Compliance Programs, designs AML/OFAC Manuals, and AML/OFAC Risk Assessments. Saskia is Partner at AML Services International. Its webinar series attracts hundreds of financial institutions from all over the world.
Saskia spearheaded ACAMS as its founding Executive Director from October 2001 to December 2005. Under her leadership, ACAMS grew from 0-3500 members from 101 countries, and developed the Certified Anti-Money Laundering Specialists Program (CAMS), which has become the de facto AML credential in the financial services industry worldwide.
She has served on the ACAMS Advisory Board, and on the ACAMS Exam Preparation Seminar Taskforce. From 2007-2010, Saskia served as Financial Crimes Advisor to Fiserv, a U.S- based Fortune 500 company.
She is a frequent speaker in English, Spanish and Dutch on a variety of financial crime subjects. She earned law degrees from Leiden University (Netherlands) and Universidad La Católica (Lima, Peru). She also has an international MBA from Florida International University.
She speaks fluent Dutch, English, Spanish and basic German.