Hybrid Threat Finance (HTF) Targeting: A Surgical Approach To Reduce False Positives in AML Screening[:de]Hybrid Threat Finance (HTF) Targeting:A Surgical Approach To Reduce False Positives in AML Screening
Date: Wednesday, January 25, 2017
Time: 12:00PM – 1:00PM EST | 5:00PM – 6:00PM GMT
Terrorists, narco- and human traffickers, transnational organized crime, and cyber criminals engage in a variety of financial activities to ensure their cash flows: shell organizations, donations, extortion, kidnapping, counterfeiting, and fraud, to name just a few. As an AML compliance officer, you are supposed to curtail money laundering, the practice underpinning all of these activities.
This is not an easy task. Many compliance officers struggle with a high percentage of false positives associated with insufficient AML transaction monitoring and overly-broad monitoring rules. One approach to tackle this is a "surgical rules based" approach targeting specific crime typologies and specific threat organizations, and, on the other hand, integration of AML and fraud efforts.
This webinar covers
Inefficiencies in AML associated with relying on insufficient screening methods and overly-broad monitoring rules leading to a high-percentage of false positives.

Integration of Fraud and AML; plus the ability of KYC/CDD and AML to "talk to each other";

Specific typologies and tradecraft associated with terrorism, foreign hostile human intelligence (HUMINT), drug trafficking, human trafficking, and trade based money laundering (TBML);

Specific threat organizations such as Hezbollah, Sinaloa, al Qaeda, DAESH, and Pakistani ISI.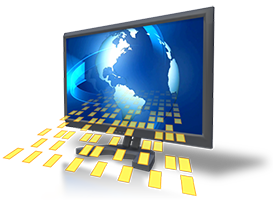 Sign up today! Tell your friends, clients, customers and colleagues about it.
NoMoneylaundering webinars conduct audience polls that will give you vital benchmarking data so you can measure your anti-money laundering compliance against others.
Registered attendees will receive a Certificate of Attendance to demonstrate required AML training to auditors, and regulators.
Joshua Fruth
AML Director of HTF Solutions
Mr. Fruth is a law enforcement and intelligence subject matter expert with a background conducting a wide range of national security, criminal, and corporate investigations.His caseload has included violent crimes such as homicide, sexual assault, and gang violence; the trafficking of humans, weapons, and narcotics; and a variety of financial crimes including money laundering, terrorism financing, fraud, tax evasion, and sanctions violations.

This webinar has been accredited with 1 CFCS point