Red Flags to Red-Handed: Identifying and Flagging Criminal Behavior for Law Enforcement
Date:  Thursday, June 27, 2019
Time: 12:00 PM – 01:00 PM EST | 5:00 PM – 6:00 PM (London)
6:00PM – 7:00PM (Amsterdam)
In today's highly globalized world, many transnational criminal organizations will employ a variety of methods in order to evade anti-money laundering (AML) regulations. Not surprisingly, as regulators evolve, so do the methods that criminals use to hide their dirty money.
It is now essential that AML compliance professionals know more than just the basic CTR rules and SAR filing regulations. AML compliance suites must also understand the methods and avenues that criminals can take to evade AML rules. and develop much deeper and more intricate strategies in detecting suspicious transactions in order to provide the best possible chance of preventing financial crimes before they happen.
In this NoMoneyLaundering.com webinar, our expert speaker will discuss how money launderers can disguise themselves and what tools compliance professionals can use in order to catch them red-handed.
You will learn:
How to distinguish unusual, criminal behavior from normal financial activity;
How to identify signs of criminal money laundering activity in commercial and private transactions;
Tools and tactics to detect trafficking, fraud, and abuse of vulnerable victims;
Writing SARs to effectively communicate your findings;
Harnessing section 314 to create partnerships with law enforcement and other institutions; and
How to effectively using the "safe harbor" provisions of the BSA to communicate with law enforcement.
Sign up today! Tell your friends, clients, customers and colleagues about it.
NoMoneylaundering webinars conduct audience polls that will give you vital benchmarking data so you can measure your anti-money laundering compliance against others.
Registered attendees will receive a Certificate of Attendance to demonstrate required AML training to auditors, and regulators.
Elliott Casey
Staff Attorney, Commonwealth's Attorney Services Council
613 S. Henry Street, Room 220
P. O. Box 3549
Williamsburg, Virginia 23187
757-253-4153
ejcasey@icloud.com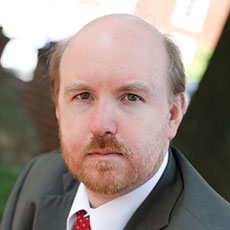 Elliott J. Casey is a staff attorney with the Virginia Commonwealth's Attorneys' Services Council. He was formerly an Assistant Commonwealth's Attorney for the County of Albemarle and carried a cross-designation as a Special Assistant United States Attorney for the Western District of Virginia. He also previously prosecuted for the City of Alexandria and the County of Arlington, Virginia. Elliott specialized in money laundering, narcotics, and complex white-collar offenses.
Elliott is a graduate of the University of Virginia School of Law and is proficient in Spanish, German, and Japanese. Elliott also instructs prosecutors, law enforcement agencies, and private SIUs throughout the world on topics to include forfeiture, money laundering, identity theft, use of technology in the courtroom and search & seizure.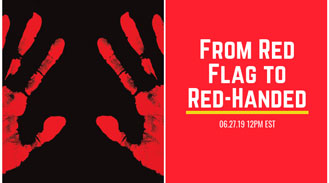 Moderator:
Anna Sayre, Legal Content Writer, SanctionsAlert.com
This Live Webinar is Included in the NoMoneyLaundering.com Membership. NoMoneyLaundering.com Members will receive an email with log in details one day before the Webinar. These are also posted on the NoMoneyLaundering.com Platform. After the Live Webinar, NoMoneyLaundering.com Members can also view this webinar on-demand on our Platform.