Recent European AML Scandals and Their Regulatory Consequences
Date:  Thursday, April 04, 2019
Time: 11:00 AM – 12:00 PM EST | 4:00 PM – 5:00 PM (London)
5:00PM – 6:00PM (Amsterdam)
European watchdogs have lately tightened their grip on financial institutions and corporates, especially those that continue to fail in their anti-money laundering obligations.
Recent years have seen quite an large uptick in regulatory fines. In September 2018 alone, ING paid €775m to settle an investigation into lax AML controls and Danish giant – Danske Bank -may even be facing a whopping  €8 billion in fines if found guilty by regulators.
But how do you protect your institution from similarly hefty fines?
In this NoMoneyLaundering.com webinar, join expert speaker –Maud Bökkerink – as she takes us through the major European AML cases of 2018, their main sticking points, and what your institution can do to avoid the same fate.
You will learn:
Some insight into the recent cases in the E.U., including ABLV, ING, Danske Bank, Pilatus, and Deutsche Bank;
The main characteristics of these cases and their causes;
The important roles played by the AML/CFT supervisors; and
Current actions being taken in the E.U. to enhance the AML/CFT supervisory framework.
Sign up today! Tell your friends, clients, customers and colleagues about it.
NoMoneylaundering webinars conduct audience polls that will give you vital benchmarking data so you can measure your anti-money laundering compliance against others.
Registered attendees will receive a Certificate of Attendance to demonstrate required AML training to auditors, and regulators.
Maud Bokkerink
Coordinator
Dutch Central bank, DNB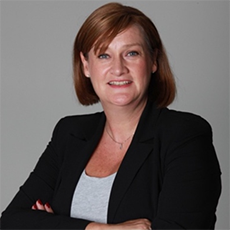 Maud Bokkerink has broad and long-time experience in anti-money laundering and combating the financing of terrorism (AML/CFT).
For the past 9 years she worked at the Dutch Central bank, DNB, where she was the coordinator for AML/CFT and Sanctions supervision of banks and payment institutions. From 2002 until 2008 she worked for the IMF as an AML/CFT financial sector expert. Before that, she worked in the Dutch Ministry of Finance on AML policy and legislation, the Dutch FIU as a financial analyst and in the National Criminal Investigation Service as a financial investigator on financial fraud and money laundering. She has worked in various regions in the world on AML/CFT technical assistance and FATF mutual evaluations. She currently is an independent AML/CFT and Sanctions advisor for her firm Bokkerink Compliance International. In that capacity, she advises and trains financial and non-financial institutions as well as FIUs and supervisory authorities, both in the Netherlands and internationally.
She also lectures on AML/CFT at international workshops and conferences, and publishes articles on various AML/CFT related topics. Her earlier experience has been in the international financial sector. Maud Bökkerink received a master's degree in fiscal law and a master's degree in Japanese from the University of Leiden in the Netherlands.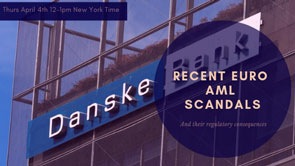 Moderator:
Saskia Rietbroek, Certified Anti-Money Laundering Specialist (CAMS) and an industry leader on anti-money laundering (AML) and related financial crime topics.
This Live Webinar is Included in the NoMoneyLaundering.com Membership. NoMoneyLaundering.com Members will receive an email with log in details one day before the Webinar. These are also posted on the NoMoneyLaundering.com Platform. After the Live Webinar, NoMoneyLaundering.com Members can also view this webinar on-demand on our Platform.