How to Coach a Successful BSA/AML Team
Date: Thursday, January 17, 2019
Time: 12:00 PM – 01:00 PM EST | 5:00 PM – 6:00 PM (London)
6:00PM – 7:00PM (Amsterdam)
In today's highly global and financial world, the importance of having a sharp and up-to-date Anti-Money Laundering (AML)team is paramount to an institution's success. AML compliance professionals must know more than just the basic CTR rules and SAR filing regulations. Those working in compliance must now develop much deeper and more intricate strategies in detecting suspicious transactions in order to provide the best possible chance of preventing financial crimes before they happen.
In this SanctionsAlert.com webinar, join world-renowned compliance expert Jim Richards as he explains the ins and outs of running a successful BSA/AML team as well as tips and strategies on how to hone your detection strategies and sharpen your compliance skills.
You will learn:
How to best understand all your stakeholders and how to handle their different perspectives and competing interests;
Balancing all five dimensions or directions;
The dynamics of change management;
Writing for a focused audience;
The importance of courage in compliance;
Recognizing when enthusiasm is expertise; and, finally
Accepting that you will never truly succeed (so get over it).
Sign up today! Tell your friends, clients, customers and colleagues about it.
NoMoneylaundering webinars conduct audience polls that will give you vital benchmarking data so you can measure your anti-money laundering compliance against others.
Registered attendees will receive a Certificate of Attendance to demonstrate required AML training to auditors, and regulators.
JAMES R. RICHARDS, B.Comm., J.D., CAMS
Principal and Founder
RegTech Consulting, LLC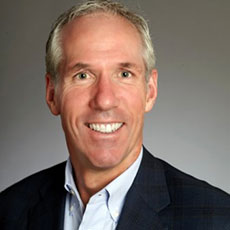 Prior to forming RegTech Consulting in March 2018, Jim was the Bank Secrecy Act Officer and Global Head of Financial Crimes Risk Management for Wells Fargo & Co.
Jim served for almost 13 years as Wells Fargo's BSA Officer before retiring and forming RegTech Consulting. As BSA Officer for one of the world's largest financial institutions, Jim was responsible for governance and program oversight of Wells Fargo's global BSA and AML program. Based out of San Francisco, Jim lead a team that operated out of three foreign hubs (London for EMEA, Hong Kong for APAC, and Toronto for Canada and Latin America) with 17 country programs. As Director of the Global Financial Crimes Risk Management group, Jim responsibilities for governance and program execution included BSA, AML, External Fraud, Internal (Employee) Fraud, Global Sanctions, Anti-Bribery & Corruption, Financial Crimes Analytics, and High Risk Customer and Credit Due Diligence. Jim was also a member of the Wells Fargo's Management Committee and Enterprise Risk Management Committee.
Prior to joining Wells Fargo in October 2005, Jim was head of Bank of America's Global Anti-Money Laundering Operations group. Previously, he was head of FleetBoston Financial Group's Financial Intelligence Unit, responsible for investigating terrorist financing and money laundering.
Jim was a Special Constable with the Royal Canadian Mounted Police prior to beginning his legal career, which spanned nine years in private practice in Canada and the United States specializing in commercial litigation, and four years as a prosecutor in Massachusetts specializing in organized crime, narcotics, asset forfeiture, and public corruption.
Jim is a three-time member of the Bank Secrecy Act Advisory Group of the U.S. Department of the Treasury. He is a founding member of the Advisory Board of the Association of Certified Anti-Money Laundering Specialists, and past Chair of the Advisory Board of the Association of Certified Financial Crimes Specialists.
Jim is internationally recognized for his expertise in global anti-money laundering and terrorist financing investigation techniques. He regularly speaks at industry and government conferences and has published numerous articles in national publications. He is the author of the textbook "Transnational Criminal Organizations, Cybercrime, and Money Laundering."
A native of Canada, he earned a bachelor's degree in Commerce and a law degree from the University of British Columbia. He is a licensed attorney.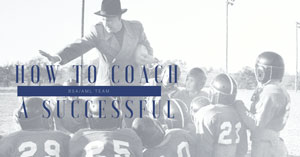 Moderator:
Anna Sayre, Legal Content Writer, SanctionsAlert.com
This Live Webinar is Included in the NoMoneyLaundering.com Membership. NoMoneyLaundering.com Members will receive an email with log in details one day before the Webinar. These are also posted on the NoMoneyLaundering.com Platform. After the Live Webinar, NoMoneyLaundering.com Members can also view this webinar on-demand on our Platform.