Recent AML Enforcement Actions: Compliance Lessons Learned
Date:  Thursday, November 08, 2018
Time: 11:00 AM – 12:00 PM EST | 4:00 PM – 5:00 PM (London)
5:00PM – 6:00PM (Amsterdam)
Recently, there have been several big AML enforcement actions against banks for violations of the Bank Secrecy Act (BSA), confirming the ever-increasing onus on banks to comply. But how does a financial institution learn from others' mistakes?
Earlier this year, the Office of the Comptroller of the Currency (OCC) slammed Bank of China's New York Branch with a 12.5 million dollar fine plus a very far reaching Consent Order. Earlier, for willful violations of several provisions of the BSA, the Financial Crimes Enforcement Network (FinCEN) hit Merchants Bank of California with a $7 million penalty for willful violations of the BSA.
In this fast-paced one-hour course, we'll dive into these recent cases and more. Our expert will take you through all the major cases and the lessons you and your compliance team must learn to avoid a hefty penalty and do your job well.
In this webinar, you will learn:
The Enforcement Action Process and help to convey an awareness of the laws and regulations related to the Enforcement Action Process;
Learning the Dollar, and other costs of non-compliance;
Explain how a civil money penalty is determined;
How to ensure that your management team and directors understand the severity of non-compliance;
Lessons that you can apply to protect you institution.
Enforcement Actions that will be covered:
United Bank of Switzerland
Bank of China
Merchants Bank of California
Dwayne Bair Former Director of First National Bank of Edinburg Texas
Edward Fitzgerald Former President of The National Republic Bank of Chicago
Sigue Corporation and Sigue LLC
Sign up today! Tell your friends, clients, customers and colleagues about it.
NoMoneylaundering webinars conduct audience polls that will give you vital benchmarking data so you can measure your anti-money laundering compliance against others.
Registered attendees will receive a Certificate of Attendance to demonstrate required AML training to auditors, and regulators.
Thomas E Nollner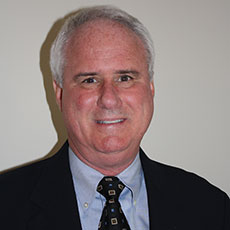 Mr. Nollner has more than 40 years of experience in AML/CFT financial institution supervision and consulting. Mr. Nollner spent 30 years as a National Bank Examiner for the Comptroller of the Currency where he was a safety and soundness examiner and a compliance examiner. As a safety and soundness examiner, he examined national banks for capital adequacy, asset quality, management issues, earnings concerns, and liquidity funding. As a compliance examiner, he examined national banks for compliance with consumer laws and regulations such as the Truth-in-Lending Act, the Real Estate Settlement Procedures Act, the Flood Disaster Protection Act, the Community Reinvestment Act, and AML/CFT laws and regulations. His specialty was as an AML/CFT examiner, where he analyzed AML/CFT programs to ensure that these programs fully complied with applicable banking laws, rules, and regulations; he reviewed suspicious transactions identification, monitoring, and reporting process; he traced proceeds and transactions through several layers of activity; and, he reviewed AML/CFT processes and procedures to determine root causes of AML/CFT program weaknesses. Mr. Nollner currently works as a banking consultant for several large international consulting firms, he has functioned as an expert witness in several AML/CFT cases, and he is employed by the Office of Technical Assistance (OTA), a branch of the US Treasury that assists developing countries with banking issues. Working for the OTA, Mr. Nollner is assigned to the Economic Crimes Team focusing on training, assisting, and mentoring the staffs of the financial regulatory departments and financial intelligence units of various countries regarding AML/CFT compliance. In this capacity, Thomas works in developing countries such as Afghanistan, Iraq, Kosvo, Paraguay, Liberia, and Viet Nam developing AML/CFT examination procedures, providing AML/CFT training and mentoring, and updating local AML/CFT laws and regulations.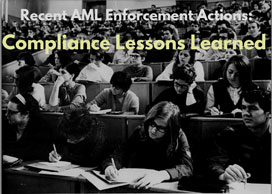 Moderator:
Anna Sayre, Legal Content Writer, SanctionsAlert.com
This Live Webinar is Included in the NoMoneyLaundering.com Membership. NoMoneyLaundering.com Members will receive an email with log in details one day before the Webinar. These are also posted on the NoMoneyLaundering.com Platform. After the Live Webinar, NoMoneyLaundering.com Members can also view this webinar on-demand on our Platform.