Navigating a Congressional Investigation: Politics, Pitfalls, and Pointers from the Field
Date: Thursday, October 4, 2018
Time: 12:00 PM – 1:00 PM EST | 5:00 PM – 6:00 PM GMT
Investigations by the United States Congress into money laundering, bank secrecy havens and kleptocracy have assisted in changing the financial regulatory and enforcement landscape. Further, whether it is big banks, auto companies, government agencies, Presidential campaign officials, Members of Congress, or the Executive Branch —- nobody is immune from being investigated by the United States Congress.
In this one-hour course, you will learn how to prepare for and best manage a Congressional Investigation, and most importantly, ensure that you minimize any potential reputational damage that may occur as a result of that investigation. Hear experienced industry experts, Barry Koch and David B. Chenken, discuss the background and methods used in a Congressional investigation as well as tips to survive the process from start to finish.
What you will learn:
History of Congressional Investigations

Investigation methods used by Congress

Role of Counsel during investigation and at hearings

Press inquiries

Minimizing fallout to individuals and companies

Potential follow on proceedings by regulators/prosecutors
Sign up today! Tell your friends, clients, customers and colleagues about it.
NoMoneylaundering webinars conduct audience polls that will give you vital benchmarking data so you can measure your anti-money laundering compliance against others.
Registered attendees will receive a Certificate of Attendance to demonstrate required AML training to auditors, and regulators.
Barry Koch
Independent consultant and expert in anti-money laundering compliance/risk management
Former Assistant District Attorney for New York County District Attorney's Office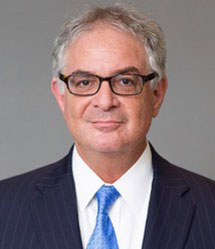 Barry Koch is an independent consultant and private attorney recognized internationally as an expert in the field of anti-money laundering compliance and risk management.
Mr. Koch most recently served as an Assistant District Attorney and Counsel to the Investigation Division in the New York County District Attorney's Office.  With extensive industry experience in money laundering and terrorist financing cases, he is a sought-after speaker at industry,government and law enforcement conferences, having presented to groups including  the United States Departments of Justice, Homeland Security, State and Treasury; the IRS and DEA; members of the intelligence and diplomatic communities; the FRBNY; and FIU sin Europe,Latin America, Canada,Asia Pacific, and the Middle East/North Africa.
Mr. Koch is Chairman of the Advisory Board of the Association of Certified Financial Crime Specialists, is a former Co-Chairman of the New York Chapter of the Association of Certified Anti-Money Laundering Specialists, former Chairman of The Consular Law Society, Inc., former Legal Counsel to The Society of Foreign Consuls in New York, and former Chairman of the New York State Bar Association's Committee on the United Nations. He is a founding member of the U.S. and European Bankers Alliances Against Human Trafficking, and is a member of the Human Rights First anti-trafficking Ambassadors campaign.
David Chenkin
Partner
Zeichner Ellman & Krause LLP (ZEK)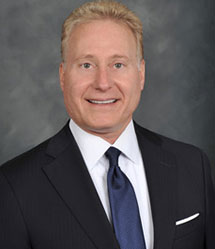 David B. Chenkin is the managing partner of law firm Zeichner Ellman & Krause LLP (ZEK) and a Certified Anti-Money Laundering Specialist. As a litigator, Chenkin represents major financial institutions and individuals in civil, criminal, regulatory and compliance-related matters. He heads the firm's anti-money laundering and Bank Secrecy Act compliance practice area, and represents clients in complex government investigations initiated by Congress and by federal, state and local prosecutors and regulators.  Chenkin has devoted substantial attention to representing clients in many of the major financial investigations conducted by the United States Senate Permanent Subcommittee on Investigations and other Congressional Committees.  He also handles confidential internal investigations for clients facing potential civil, criminal and regulatory exposure, and provides training to law enforcement and the private sector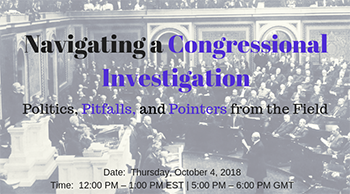 Moderator:
Anna Sayre, Legal Content Writer, SanctionsAlert.com
This Live Webinar is Included in the NoMoneyLaundering.com Membership. NoMoneyLaundering.com Members will receive an email with log in details one day before the Webinar. These are also posted on the NoMoneyLaundering.com Platform. After the Live Webinar, NoMoneyLaundering.com Members can also view this webinar on-demand on our Platform.