One Eye on LatAm/Caribbean – Monitoring Client Transactions for Corruption/Bribery Risks
Date: Thursday, September 20, 2018
Time: 12:00 PM-1:00 PM EST | 5:00 PM – 6:00 PM GMT
The Latin American and Caribbean regions have had a longstanding reputation in financial and AML circles for supporting practices that could aid in the funding of bribery and corrupt practices. According to Transparency International's Global Corruption Barometer for LatAm/Caribbean, almost two thirds (62%) of the 22,000 people in 20 countries that were surveyed said that corruption had risen in the 12 months prior to when they were questioned. More than half (53%) said that their government is failing to address corruption and one in three people (29%) who had used a public service in the last 12 months said they had to pay a bribe (29 per cent).
In this one-hour course, you will learn lessons from case studies involving corruption and bribery within the LatAm/Caribbean region as well as tips on how to prepare for and spot bribery and corruption within your business's day-to-day client transactions.
You will learn:
How to screen prospects before you even speak with them;
How PEPs use bank accounts or companies for illicit purposes and lessons learnt from real life cases;
How to spot the warning signs of bribery & corruption;
Review of corruption stories in the LatAm/Caribbean region and how to learn the typologies in order to prepare and anticipate behaviours;
Perception of our increased geographical risk;
Importance of practical tips and red flags in your staff training.
Sign up today! Tell your friends, clients, customers and colleagues about it.
NoMoneylaundering webinars conduct audience polls that will give you vital benchmarking data so you can measure your anti-money laundering compliance against others.
Registered attendees will receive a Certificate of Attendance to demonstrate required AML training to auditors, and regulators.
Glenna Smith
Managing Director
Smith Compliance Consulting (SCC) Inc.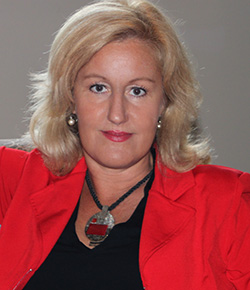 Glenna Smith is Managing Director of Smith Compliance Consulting (SCC) Inc. in Barbados, a Certified Anti-Money Laundering Specialist (CAMS), holds an Advanced Certificate in Managing Virtual Currency and Financial Crime Risks and the President of the Barbados Association of Compliance Professionals.
Glenna has gained wide and in-depth knowledge in compliance, operational risk, corporate governance, enterprise risk management and legislative matters during 30 years in the financial services sector.
Glenna has authored a number of articles and is a very lively presenter who speaks regularly at conferences regionally and internationally on a variety of topics.
As Managing Director of Smith Compliance Consulting, Glenna is a hands-on practitioner whose goal is to help achieve better compliance for clients, having worked directly in the field as a Compliance Officer facing regulators, managing inspections and enabling ongoing compliance. She holds a Bachelor of Commerce from Concordia University in Montreal.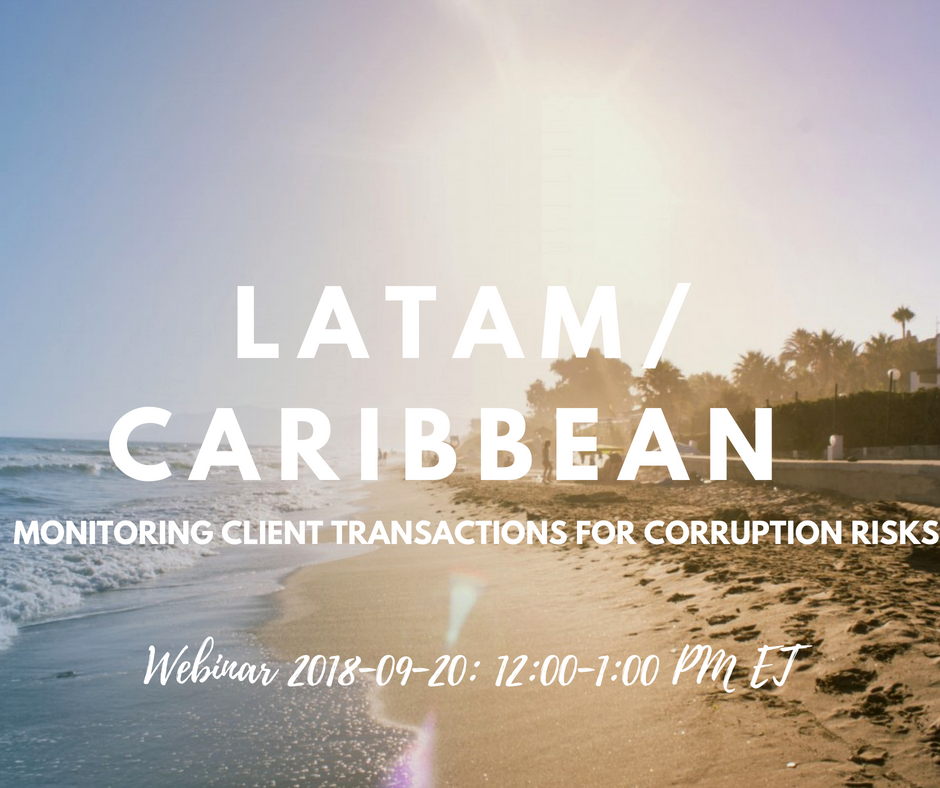 Moderator:
Anna Sayre, Legal Content Writer, SanctionsAlert.com
This Live Webinar is Included in the NoMoneyLaundering.com Membership. NoMoneyLaundering.com Members will receive an email with log in details one day before the Webinar. These are also posted on the NoMoneyLaundering.com Platform. After the Live Webinar, NoMoneyLaundering.com Members can also view this webinar on-demand on our Platform.