Embedding AML Compliance in Day-To-Day Business Operations
Date:  Tuesday, May 08, 2018
Time:  12:00 PM – 1:00 PM EST | 5:00 PM – 6:00 PM GMT
The business lines are the eyes and ears of the compliance team. As part of their daily responsibilities, these employees are more likely to run across risks than those not embedded in the business.
A decentralized approach – with oversight – can enhance the compliance program. But, how can a business make sure that everyone understands their role in AML compliance? Training in the local language and custom as well as adequate support from the corporate AML team, are just some of the ways that businesses have successfully enhanced their operations team."
At this NoMoneylaundering.com Webinar, our expert speakers will cover:
Responsibilities of front line staff related to obtaining KYC and CDD/EDD information
KYC and CDD/EDD requirements as listed in the FFIEC BSA Examination Manual;
The importance of updating customer information;
Building a strong relationship between the frontline staff and back office staff; and
Recent enforcement actions related to poor KYC and CDD/EDD processes
Sign up today! Tell your friends, clients, customers and colleagues about it.
NoMoneylaundering webinars conduct audience polls that will give you vital benchmarking data so you can measure your anti-money laundering compliance against others.
Registered attendees will receive a Certificate of Attendance to demonstrate required AML training to auditors, and regulators.
Erik Vingelen
Senior Vice President and BSA/AML/OFAC Officer, Banner Bank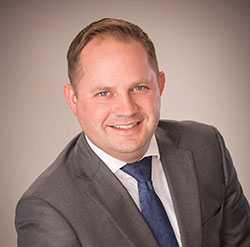 Erik is responsible for oversight and implementation of Banner's BSA, AML and OFAC Sanctions programs. Prior to joining Banner in 2017, Erik held various roles in BSA management and Anti-Money Laundering investigations. This included BSA/AML management roles with Wells Fargo and Umpqua Bank. Most recently, Erik was the Vice President and Deputy BSA Officer with Umpqua Bank. Erik has a Bachelor of Science degree in Political Science from the University of Oregon, a Master of Business Administration from George Fox University and a Graduate Certificate in Executive Bank Management from the Graduate School of Banking at Colorado. Erik is a Certified Anti-Money Laundering Specialist (CAMS) and frequently presents on industry panels and webinars on BSA/AML/OFAC related matters.
Thomas E. Nollner
Consultant, Office of Technical Assistance (OTA), U.S. Treasury Department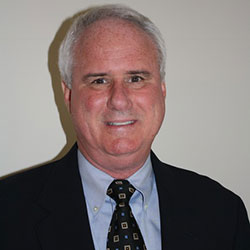 Tom has more than 38 years of experience in financial institution supervision and consulting.  He spent 30 years as a National Bank Examiner (NBE) for the Comptroller of the Currency where he was a safety and soundness examiner and a compliance examiner, retiring in 2008.   During Tom's last 15 years as an NBE and past 10 years as a consultant, he has specialized as an AML/CFT examiner/consultant.  In these roles he has analyzed the AML/CFT programs and processes for all types of financial institutions' to ensure that they complied with applicable AML/CFT laws, rules, and regulations.  In addition, he has reviewed suspicious activity identification, monitoring, and reporting processes; he has traced proceeds and transactions through several layers of activity; and he has provided AML/CFT training for many different financial institutions.
In his current role at the OTA, Tom assists developing countries with banking issues. Tom is assigned to the Economic Crimes Team that focuses on training, assisting, and mentoring the staffs of the financial regulatory departments and financial intelligence units of various countries, such as: Afghanistan, Iraq, Myanmar, and Surinam, regarding AML/CFT compliance.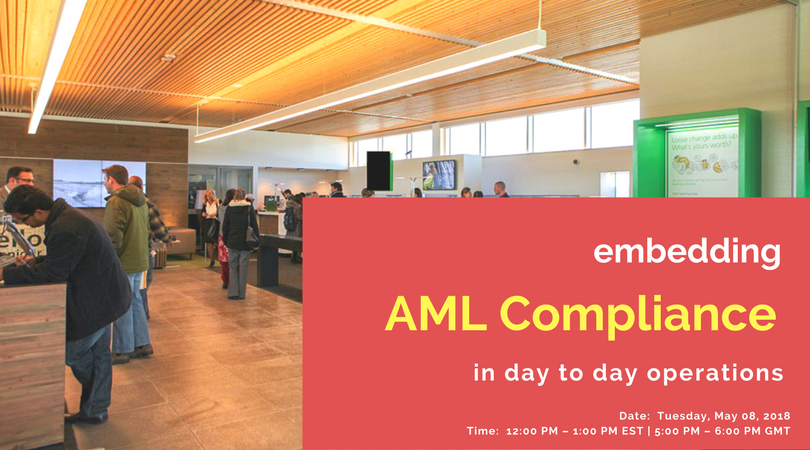 Moderator:
Anna Sayre, Legal Content Writer, SanctionsAlert.com
This Live Webinar is Included in the NoMoneyLaundering.com Membership. NoMoneyLaundering.com Members will receive an email with log in details one day before the Webinar. These are also posted on the NoMoneyLaundering.com Platform. After the Live Webinar, NoMoneyLaundering.com Members can also view this webinar on-demand on our Platform.