Detecting and Combating Cyber-Enabled Financial Crimes
Date:  Thursday, April 19, 2018
Time:  12:00 PM-1:00 PM EST | 5:00 PM – 6:00 PM GMT
As the world becomes more digitized, the prevalency of cyber-enabled crimes continues to increase as a threat to public institutions as well as private commercial organizations worldwide. Cyber criminals target the financial system to defraud financial institutions and their customers and to further other illicit activities.
Financial institutions can play an important role in protecting the U.S. financial system from these threats and also ensure that their institution continues to meet the regulator's ever-growing expectations with regards to this topic.
In this NoMoneylaundering.com webinar, our expert panel will discuss how you can identify and investigate these cases and how suspicious activity (SAR) reporting helps authorities combat cyber-events and cyber-enabled crime.
You will learn:
the nature of the cyber-threat landscape and how to best identify potential threats;
FinCEN guidance on how to report cyber-enabled crime and cyber-events through Suspicious Activity Reports (SARs);
important geographical considerations when detecting cyber-enabled financial crime;
new and emerging trends in cyber-enabled financial crime;
the importance of information sharing when combating cyber-enabled financial crime; and
what regulators expect from a compliance program with regard to detecting cyber-enabled crime.
Sign up today! Tell your friends, clients, customers and colleagues about it.
NoMoneylaundering webinars conduct audience polls that will give you vital benchmarking data so you can measure your anti-money laundering compliance against others.
Registered attendees will receive a Certificate of Attendance to demonstrate required AML training to auditors, and regulators.
Lester Joseph
Manager of the Global Financial Crimes Intelligence Group – Wells Fargo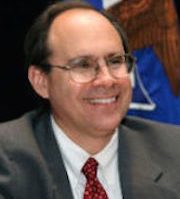 Lester Joseph is the Manager of the Global Financial Crimes Intelligence Group at Wells Fargo & Company. The primary mission of this Group is to provide intelligence on money laundering activity and financial crime trends to all parts of the company.
Les joined Wells Fargo in 2010 as the International Investigations Manager, where his team's primary mission was to identify, investigate, report, and trend suspicious activity conducted through the bank's foreign correspondent customer accounts.Prior to joining Wells Fargo, Les worked for the U.S. Department of Justice as the Principal Deputy Chief of the Asset Forfeiture and Money Laundering Section.
Kelley Chamberlain
Financial Crimes Consultant at Wells Fargo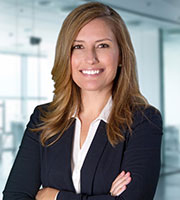 Kelley leads a team within Wells Fargo's Global Financial Crimes Intelligence Group focusing on cyber-enabled financial crimes.
Prior to joining Wells Fargo, Ms. Chamberlain was an Associate at Booz Allen Hamilton supporting cyber threat intelligence, financial intelligence, and open source intelligence endeavors. Ms. Chamberlain holds American Bankers Association's CAFP certification, and is a veteran of the United States Marine Corps. Additionally, she has held FINRA Series 7 and Series 66, and COMPTIA Security+ certification, and is currently pursuing a Master of Science in Applied Intelligence.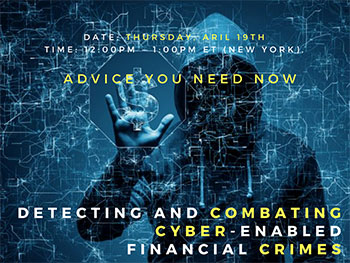 Moderator:
Anna Sayre, Legal Content Writer, SanctionsAlert.com
This Live Webinar is Included in the NoMoneyLaundering.com Membership. NoMoneyLaundering.com Members will receive an email with log in details one day before the Webinar. These are also posted on the NoMoneyLaundering.com Platform. After the Live Webinar, NoMoneyLaundering.com Members can also view this webinar on-demand on our Platform.