AML Program Breakdown: The Western Union Case Dissected
Date:  Thursday, March 30, 2017
Time:  12:00 PM-1:00 PM EST | 5:00 PM – 6:00 PM GMT
If you believe that your money services business (MSB) is not responsible for compliance missteps of its agents, think again. The January 2017 enforcement action against Western Union shows that an MSB principal is exposed to significant regulatory risk when their agents engage in questionable activity and violate anti-money laundering (AML) compliance laws.
The world's largest money services business, entered into a deferred prosecution agreement with the Department of Justice, and signed a Consent Order with FinCEN, for violations of the Bank Secrecy Act (BSA) and anti-fraud statutes. The company forfeited $586 million, the largest amount ever paid by an MSB for AML and consumer fraud violations.
As part of their AML program, a principal MSB needs to take reasonable steps to guard against the flow of illicit funds, including through its relationships with foreign agents and outlets. What went wrong?
This Live Webinar dissects the BSA violations and missteps, including
How Western Union agents were involved in an international consumer fraud scheme, and processed the payments for the fraudsters in return for a cut of the proceeds;
How Western Union agents facilitated human smuggling by structuring the transactions under the reporting threshold and Western Union did nothing –until a bank told them about it;
How the business lines convinced compliance to keep working with non-compliant agents
How Western Union did not file SARs in a timely manner;
The Western Union case provides real-life examples of compliance missteps with regards to agent oversight, and other vital lessons for AML compliance officers.
Join this fast-paced live webinar, and learn:
How consumer fraud and narcotics proceeds transactions were facilitated by several Western Union agents;
How two New York phone card companies, both agents of Western Union, became complicit in human smuggling and structured money transfers to stay under the radar;
Why Western Union did not follow its own "three strikes and you are out" policy for non-compliant agents;
FinCEN Guidance for agent oversight that every MSB should follow to keep illicit actors and agents from abusing their products
How you can avoid unnecessarily delayed reporting information that is critical for the U.S. government to detect and prevent illicit finance.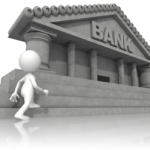 This Live Webinar is Included in Your NoMoneylaundering.com Annual Webinar Plan Subscription. Subscribers will receive an email with log in details one day before the Webinar. These are also posted on the NoMoneylaundering.com platform. After the Live Webinar, Annual Webinar Plan subscribers can also view this webinar on-demand on our Platform.
Sign up today! Tell your friends, clients, customers and colleagues about it.
NoMoneylaundering webinars conduct audience polls that will give you vital benchmarking data so you can measure your anti-money laundering compliance against others.
Registered attendees will receive a Certificate of Attendance to demonstrate required AML training to auditors, and regulators.
Saskia Rietbroek
Partner
AML Services International, LLC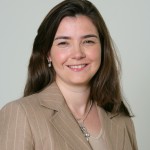 Saskia is a Certified Anti-Money Laundering Specialist (CAMS) and an industry leader on anti-money laundering (AML) and related financial crime topics. Saskia has over 15 years of AML experience, in the USA, Latin America and Europe.
Stemming from her global footprint, she applies valuable expertise and insight into international training, and financial crime compliance projects. Saskia was the founding Executive Director of the Association of Certified Anti-Money Laundering Specialists (ACAMS). She conducts training, independent reviews of AML/OFAC Compliance Programs, designs AML/OFAC Manuals, and AML/OFAC Risk Assessments. Saskia is Partner at AML Services International. Its webinar series attracts hundreds of financial institutions from all over the world.
Saskia spearheaded ACAMS as its founding Executive Director from October 2001 to December 2005. Under her leadership, ACAMS grew from 0-3500 members from 101 countries, and developed the Certified Anti-Money Laundering Specialists Program (CAMS), which has become the de facto AML credential in the financial services industry worldwide.
She has served on the ACAMS Advisory Board, and on the ACAMS Exam Preparation Seminar Taskforce. From 2007-2010, Saskia served as Financial Crimes Advisor to Fiserv, a U.S- based Fortune 500 company.