Latest Trends in Insurance Fraud and Laundering
Date:  Wednesday, December 14, 2016
Time:  12:00 PM-1:00 PM EST | 5:00 PM – 6:00 PM GMT |
Join this webinar to better detect and deter illicit financial activity including insurance fraud and insurance laundering
How are financial institutions involved in insurance fraud? Fraudsters accomplish their insurance fraud schemes by creating false business expenses and invoices from fictitious clients. Then, money is moved from one company account to another, before converting it to currency by cashing checks at a local MSB or grocery store. As a compliance officer or fraud investigator: Do you know what to look for?
CTRs and SARs can be crucial in identifying bank accounts used to hide proceeds obtained through insurance fraud scams such as:
Elder abuse
Account take over
Stranger-originated life insurance schemes (STOLI)
Gypsies/Romanies/Irish Travelers
What you will learn
The latest trends in insurance fraud
Fraudsters' account take-over tricks, and possible red flags
Detect and deter the newest versions of life insurance fraud
An overview of FinCEN trends and stats related to insurance fraud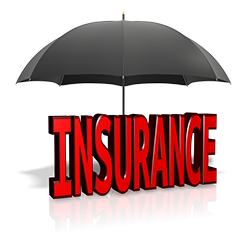 Sign up today! Tell your friends, clients, customers and colleagues about it.
NoMoneylaundering webinars conduct audience polls that will give you vital benchmarking data so you can measure your anti-money laundering compliance against others.
Registered attendees will receive a Certificate of Attendance to demonstrate required AML training to auditors, and regulators.
Vicki Landon, CAMS-Audit, FLMI, CFCS
President
Landon Associates, Inc.
Vicki is President at Landon Associates, Inc, and specializes in the dynamic field of Anti-Money Laundering (AML), Combating of the Financing of Terrorism (CFT), and anti-fraud for the insurance industry.
She brings a solid background and deep experience consulting on insurance technology and operations, business architecture and analysis, and business process re-engineering with the international insurance community. She has worked with insurers in the US, Canada, Europe, Asia and Australia.