Terrorism Financing: Intelligence in SARs To Detect Extremist Groups
Date:  Thursday, March 16, 2017
Time:  10:00AM – 11:00AM EST
Terrorists use a myriad of methods for moving funds, including cash couriers, informal transfer systems (e.g. hawala), money service businesses, formal banking, false trade invoicing, and high value commodities. Detecting terrorist financial transactions is a crucial counter-terrorism activity, but the small amounts make it almost impossible to detect.
Information in Suspicious Activity Reports (SARs) can shed light on how terrorist move and raise funds. These valuable reports submitted by the private sector to "Financial Intelligence Units" (FIUs) can illuminate the size of a terrorist network, its financial-support system and how it moves money across jurisdictions and the financial sector.
Join this live session and learn vital insights from Andy McDonald, who has held Command positions in Scotland Yard's Counter Terrorism Command and where until December 2016 was the Head of Specialist Investigations.
What you will learn:
Current methods terrorists use for moving funds and red flags to detect them;
How the National Terrorist Financial Investigation Unit (NTFIU) looks at SARs, and
How to extract vital information through network and transaction analysis regarding how terrorist money moves.
Sign up today! Tell your friends, clients, customers and colleagues about it.
NoMoneylaundering webinars conduct audience polls that will give you vital benchmarking data so you can measure your anti-money laundering compliance against others.
Registered attendees will receive a Certificate of Attendance to demonstrate required AML training to auditors, and regulators.
Andy McDonald
Detective Superintendent, SO15 – Counter Terrorism Command London Metropolitan Police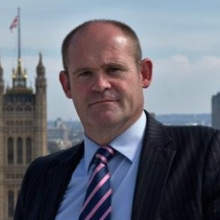 Detective Superintendent Andy McDonald joined the Metropolitan Police Service in 1986, direct from University. He has extensive overt and covert investigative experience in all ranks as a detective and Financial Investigator, where he has led a number of high profile fraud, money laundering and organized crime investigations.
Following a significant period in covert operations, he returned to the MPS Serious and Organized Crime Command where he was Head of the MPS Fraud Investigation and Prevention, Arts and Antiques and the Gaming Unit. He designed, negotiated funding and implemented the new MPS Fraud and Cyber crime operating model – Operation FALCON.
As part of his Masters studies, Andy undertook and achieved the MBA qualification through Strathclyde University (SGBS). His dissertation explored the effects of constant technological and legal changes to client relationships in bespoke areas of the regulated sector. He is a Fellow of the Chartered Institute of Management.
Since 2014, Andy has held Command positions in Scotland Yard's Counter Terrorism Command where he is the current Head of Specialist Investigations. His portfolio includes the National Terrorist Financial Investigation Unit (NTFIU) and Joint Border Force cash seizure teams.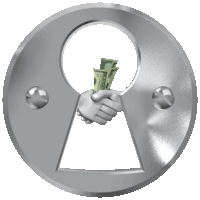 This Live Webinar is Included in Your NoMoneylaundering.com Annual Webinar Plan Subscription. Subscribers will receive an email with log in details one day before the Webinar. These are also posted on the NoMoneylaundering.com platform. After the Live Webinar, Annual Webinar Plan subscribers can also view this webinar on-demand on our Platform.