Date:  Wednesday, May 17, 2017
Time:  12:00 PM-1:00 PM EST | 5:00 PM – 6:00 PM GMT
In this live webinar you will learn where electronically stored information (ESI), including hidden assets and fraudulent transfers,can be found to build your fraud case. Possible locations include company records, personnel records, third party records, social media, the internet and public records searches. Speaker will also cover how to obtain the information in "Reasonably Usable Form", and how to avoid minefields such as sensitivity to Personal Identifiable Information and Attorney-Client Privileged Communications. Join this in-depth discussion and learn:
Where to locate concealed assets and claims, improper insider transactions, fraudulent transfers, backdated or altered documents;
What every compliance officer needs to know about a bank's duty to preserve ESI if litigation is foreseeable;
How ESI can help in a fraud case;
Dealing with the costs of discovery of ESI;
Sensitivity to privacy and privileged information.
Sign up today! Tell your friends, clients, customers and colleagues about it.
NoMoneylaundering webinars conduct audience polls that will give you vital benchmarking data so you can measure your anti-money laundering compliance against others.
Registered attendees will receive a Certificate of Attendance to demonstrate required AML training to auditors, and regulators.
Kathy Bazoian Phelps
Partner
Diamond McCarthy LLP

Kathy Bazoian Phelps is a partner at the law firm of Diamond McCarthy LLP in Los Angeles California, with a focus on bankruptcy issues, fraud litigation, and Ponzi scheme cases.  Kathy has lectured widely and written on bankruptcy and receivership matters, with a focus on Ponzi schemes. She is the co-author of The Ponzi Book: A Legal Resource for Unraveling Ponzi Schemes (www.theponzibook.com), which has garnered national and international attention as the authoritative work on Ponzi scheme law, and is also the author of Ponzi-Proof Your Investments: An Investor's Guide to Avoiding Ponzi Schemes and Other Fraudulent Scams (www.ponzi-proof.com), and The Ponzi Scheme Blog found at www.theponzischemeblog.com. In addition to her roles as lawyer, speaker and author, Kathy also serves as a mediator in resolving commercial disputes (www.kathybphelpsmediator.com).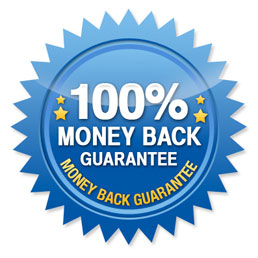 The Risk-Free Money-Back Guarantee
We want to make it a no-brainer for you to check out NoMoneylaundering.com webinars for yourself, so this is the easiest, most risk-free guarantee possible: If you aren't satisfied with our webinars for any reason, we will gladly refund your money.
If these webinars don't help you get the results you're after, just email us and we'll issue a prompt and courteous refund. No questions asked. It's that simple.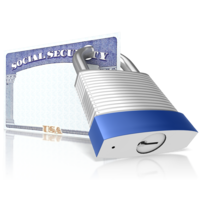 This course has been approved for 1.25 CFCS credits by the Association of Certified Financial Crime Specialists.
This Live Webinar is Included in Your NoMoneylaundering.com Annual Webinar Plan Subscription. Subscribers will receive an email with log in details one day before the Webinar. These are also posted on the NoMoneylaundering.com platform. After the Live Webinar, Annual Webinar Plan subscribers can also view this webinar on-demand on our Platform.