Anti-Bribery and Corruption: A Guide for Compliance Officers
Date:  Thursday, February 08, 2018
Time:  12:00 PM – 01:00 PM EST | 5:00 PM – 6:00 PM GMT
As corruption becomes an ever-growing global issue that is intrinsically tied to the moving of money and shady international transactions, it is not surprising that anti-money laundering (AML) laws, in conjunction with anti-bribery laws, are fast becoming the go-to method for effectively tackling corrupt practices around the world.
There are now many examples of AML initiatives whose aim is to, either directly or indirectly, combat corruption. It is undeniable that allowing corrupt practices to take place can gravely threaten the protection of human rights and these initiatives show the important part that AML and anti-corruption laws can play in attempting to stop such practices dead in their tracks.
This webinar will provide a practical approach to dealing with the varying anti-corruption laws around the world as well as the risks involved in carrying out international transactions and how to avoid liability in today's financial minefield.
What you will learn:
An overview of FCPA – DOJ guidelines and individual liability
Ins and outs of the Brazil and Mexico anti-corruption laws and the resulting internationalization of ABC best practices
ABCs of transactional due diligence, and lessons for private equity
ABCs of joint ventures
Risk involved with political and charitable contributions – connection with fraud
The Odebrecht Effect on Banks – how was all that money moved?
Sign up today! Tell your friends, clients, customers and colleagues about it.
NoMoneylaundering webinars conduct audience polls that will give you vital benchmarking data so you can measure your anti-money laundering compliance against others.
Registered attendees will receive a Certificate of Attendance to demonstrate required AML training to auditors, and regulators.
Barry Koch
Independent consultant and expert in compliance and risk management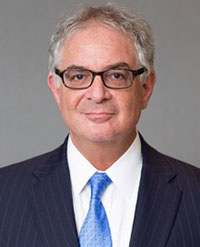 Barry Koch is an independent consultant and private attorney recognized internationally as an expert in the field of anti-money laundering compliance and risk management.
Mr. Koch most recently served as an Assistant District Attorney and Counsel to the Investigation Division in the New York County District Attorney's Office. With extensive industry experience in money laundering and terrorist financing cases, he is a sought-after speaker at industry,government and law enforcement conferences,having presented to groups including  the United States Departments of Justice, Homeland Security, State and Treasury; the IRS and DEA; members of the intelligence and diplomatic communities;the FRBNY; and FIUs in Europe,Latin America, Canada,Asia Pacific, and the Middle East/North Africa.
Mr. Koch is Chairman of the Advisory Board of the Association of Certified Financial Crime Specialists, is a former Co-Chairman of the New York Chapter of the Association of Certified Anti-Money Laundering Specialists, former Chairman of The Consular Law Society, Inc., former Legal Counsel to The Society of Foreign Consuls in New York, and former Chairman of the New York State Bar Association's Committee on the United Nations. He is a founding member of the U.S. and European Bankers Alliances Against Human Trafficking, and is a member of the Human Rights First anti-trafficking Ambassadors campaign.
Arthur D. Middlemiss
Managing partner of the New York Office of Lewis Baach Kaufmann Middlemiss pllc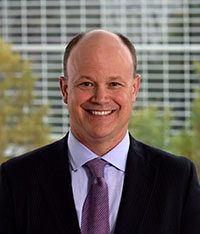 Mr. Middlemiss is the managing partner of the New York Office of Lewis Baach Kaufmann Middlemiss pllc. Prior to joining LBKM, Mr. Middlemiss was a managing director at JPMorgan Chase where he served as the Director of the Global Anti-Corruption Program and held senior positions within the bank's anti-money laundering program. Prior to that, Mr. Middlemiss served for thirteen years as a prosecutor at the New York County District Attorney's Office under Robert M. Morgenthau, working as an appellate attorney, street crime prosecutor, white collar prosecutor, and finally as chief of the office's international financial crimes bureau. In private practice, Mr. Middlemiss focuses on providing strategic counsel to foreign and domestic entities seeking to mitigate regulatory, criminal and reputational risk in the areas of financial crimes compliance. He is a regular speaker internationally on corruption, AML and other compliance-related issues.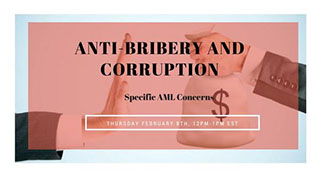 This Live Webinar is Included in the NoMoneylaundering.com Annual Webinar Plan. NoMoneylaundering.com Annual Webinar Plan Subscribers will receive an email with log-in details one day before the Webinar. These instructions are also posted on the NoMoneylaundering.com Annual Webinar Plan Platform. After the Live Webinar, NoMoneylaundering.com Annual Plan Subscribers can also view this webinar on demand on our Platform.