Bank Secrecy Act Essentials: Focus on Suspicious Activity Reporting (SAR)
Date:  Thursday, January 18, 2018
Time:  12:00 PM – 01:00 PM EST | 5:00 PM – 6:00 PM GMT
Suspicious Activity Reports, or SARs, are vital documents required by the Bank Secrecy Act. These reports are sent by financial institutions to FinCEN, the U.S. Financial Intelligence Unit. Often times, however, SARs are not prepared and written in a manner that answers FinCEN's questions or best serves law enforcement agencies that need the information.
This one-hour course will illuminate how to properly fill out and file a SAR, and most importantly, ensure that you fully comply with your regulatory duties. Hear experienced industry expert, Joe Soniat, detail the common errors and best practices when going through the SAR process – from detection of a suspicious transaction to filing of the SAR.
What you will learn:
Bank Secrecy Act 101: Overview of SAR requirements and purpose of the SAR
Key components to an effective SAR process: from alert to SAR filing
Decision time: When to file and When to hold? (short case study)
Filling out the SAR and preparing the narrative
Confidentiality issues with regard to SARs and other common errors
Responding to regulator inquiries on SARs
Sign up today! Tell your friends, clients, customers and colleagues about it.
NoMoneylaundering webinars conduct audience polls that will give you vital benchmarking data so you can measure your anti-money laundering compliance against others.
Registered attendees will receive a Certificate of Attendance to demonstrate required AML training to auditors, and regulators.
Joe Soniat, CAMS-FCI, CFE, CAFP, BPC
Vice President – BSA AML Officer
Union Bank and Trust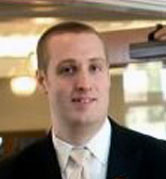 Currently, Joe is the BSA Officer of the BSA AML programs for Union First Market Bank in Richmond, Virginia. Mr. Soniat has worked in as a Finance intelligence Officer for the United States Government; and also as a fraud examiner for Circuit City Stores. He is a BSA Coalition Advisory Board Member, which consists of bankers and regulatory representatives from various federal and state banking agencies from the fifth district of the Federal Reserve. Mr. Soniat has been co-chair of the U.S Capital and Richmond, VA chapters of ACAMS and co-developer of the AML working group in Richmond, VA made up of bankers and law enforcement officials.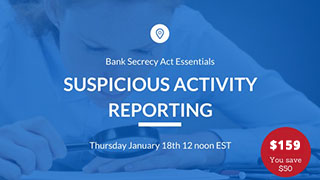 This Live Webinar is Included in the NoMoneylaundering.com Annual Webinar Plan. NoMoneylaundering.com Annual Webinar Plan Subscribers will receive an email with log-in details one day before the Webinar. These instructions are also posted on the NoMoneylaundering.com Annual Webinar Plan Platform. After the Live Webinar, NoMoneylaundering.com Annual Plan Subscribers can also view this webinar on demand on our Platform.